On September 1, 2021, Zhongfu Lianzhong's first 100m large offshore wind turbine blade was successfully offline in Lianyungang blade production base. The blade is 102 meters long and adopts new interface integration technologies such as carbon fiber main beam, blade root prefabrication and trailing edge auxiliary beam prefabrication, which effectively shortens the blade production cycle and improves the quality reliability.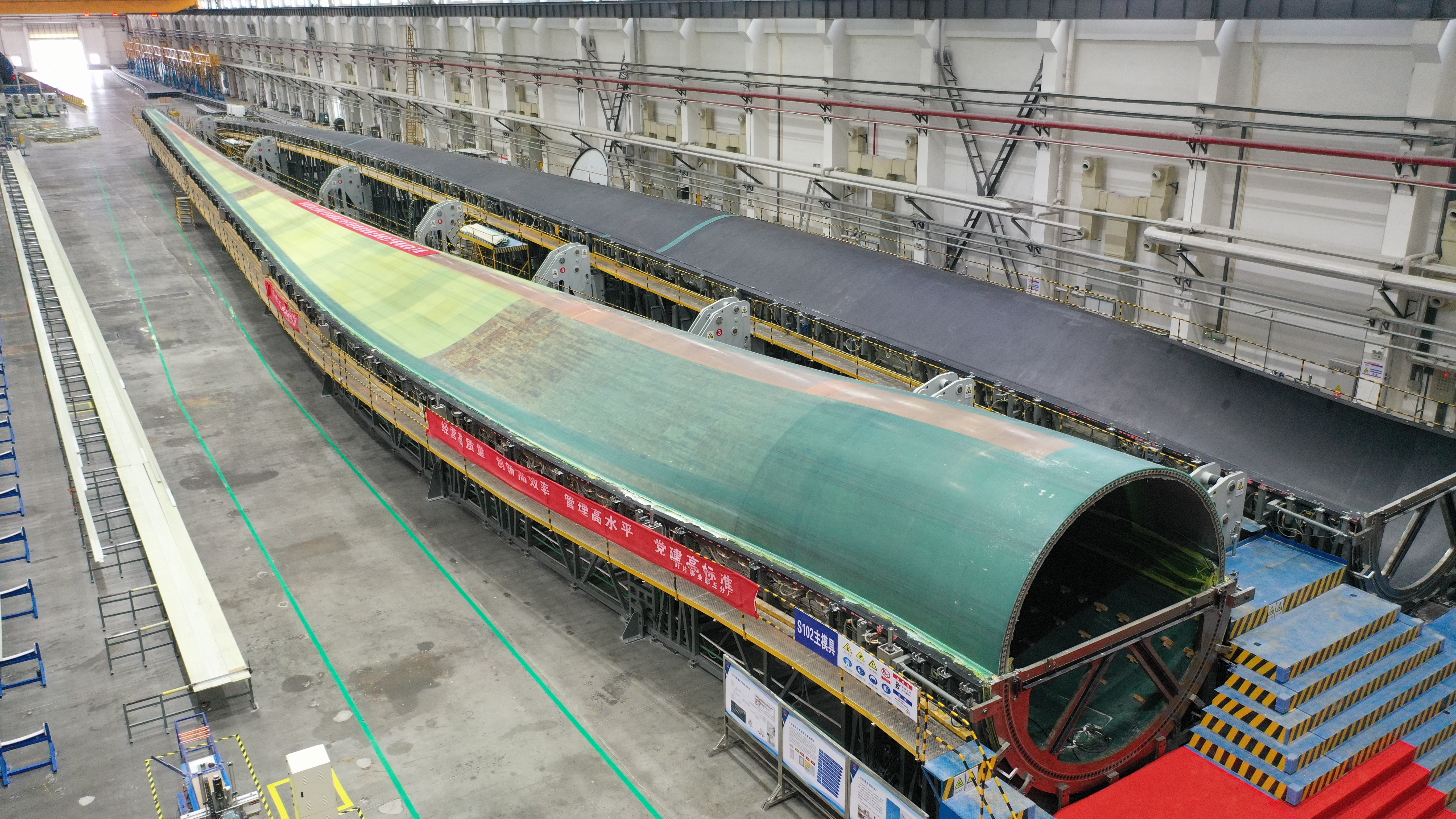 Zhongfu Lianzhong is one of the earliest enterprises engaged in the development, design, production, testing and service of megawatt fan blades in China. It has a strong domestic R & D team, the largest blade production base and the most complete blade series products. Over the past ten years, Zhongfu Lianzhong and electric wind power have continuously expanded the scope, field and mode of cooperation and established a long-term and stable cooperative relationship. The S102 blade produced this time is another important achievement of bilateral cooperation. During this period, the personnel of both sides cooperated sincerely and organized carefully, and a number of work went hand in hand. They overcame the difficulties of tight time and heavy tasks, completed the established work tasks with quality and quantity, and ensured the smooth offline of the first blade of S102.
It is worth mentioning that the annual power generation of this blade type single unit can meet the power consumption of 50000 families a year, which is equivalent to reducing 50000 tons of carbon dioxide emission every year. It is an important tool in China's energy industry to achieve the goal of carbon peak and carbon neutralization, and provides strong support for the realization of the new energy development goal of the 14th five year plan.
According to the plan, S102 blades will be delivered to Zhongfu Lianzhong testing center to carry out blade natural frequency, static, fatigue and post static tests. The R & D and testing of the blade will promote the industrial application of large blade and large MW units in China and open a new era of offshore wind power.
---
Post time: Sep-03-2021